Lighting Profile & Ellipsoidal Cases
The home for all your ellipsoidal luminaire fixtures
THE FRESH WAY TO TRAVEL YOUR LED LEKOS
An innovative solution for transporting your profiles, lekos, ellipsoidals - or whatever you might call them - with efficiency and ease. Now, they'll always have a home, no matter their size. No more guessing games. No more headaches. No more problems.
14 - 50 degree
FIXED LENSES
Ideal for 14°, 19°, 26°, 36° and 50° lenses on LX profile fixtures.
If you only have fixed lenses, the LX Profile Divider Kit inside of the Tall Case is the perfect answer to all of your needs.
The 800 Tall Case with LX Divider Kit features six cozy pockets to house six fixtures, whereas the 1600 offers 12.
LX Profile Cases
LARGE ZOOM LENSES
This is a specialised case that will take both zoom lenses or 14-50° fixed lenses and their fixtures.
The 800 LX Profile Case features six cozy pockets to house six fixtures, whereas the 600 offers 12.
Split lids allow for super low loading and unloading. A built-in compartment allows you plenty room for storing clamps and additional hardware, should you need to. A wheelboard ensures easy packing and stacking.
ROAD CASES BUILT TO LAST
They just don't quit. All Fiasco road cases are made with premium Penn Elcom hardware and are incredibly robust and durable. Engineered to withstand years of smash, crash n' bash. And as always, every case fits perfectly in the Fiasco truckpack system.
SUPPORTS A WIDE RANGE OF LEKO FIXTURES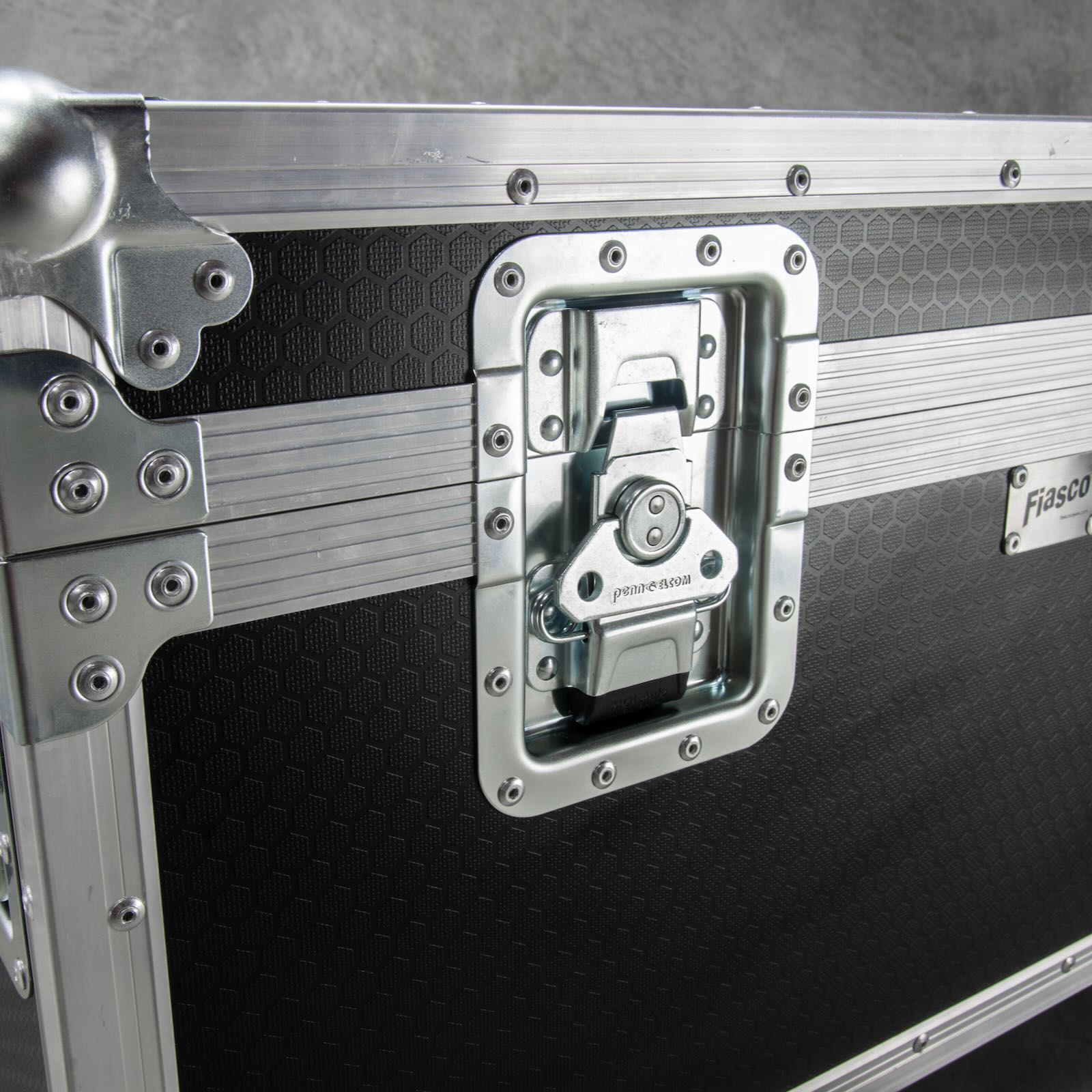 Quality you can rely on when out on tour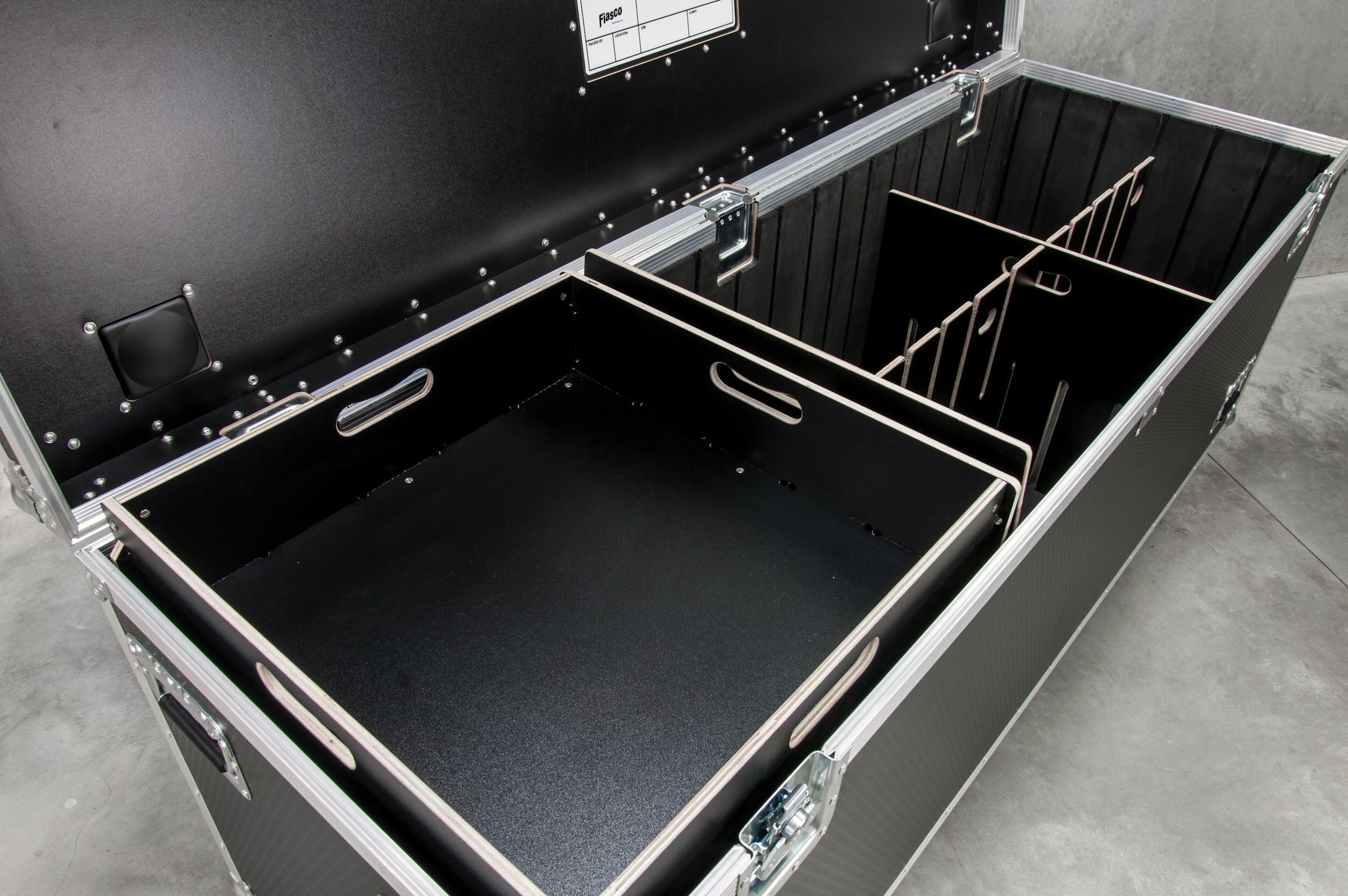 Finished with hard wearing UV and chemical resistant phenolic inside & out.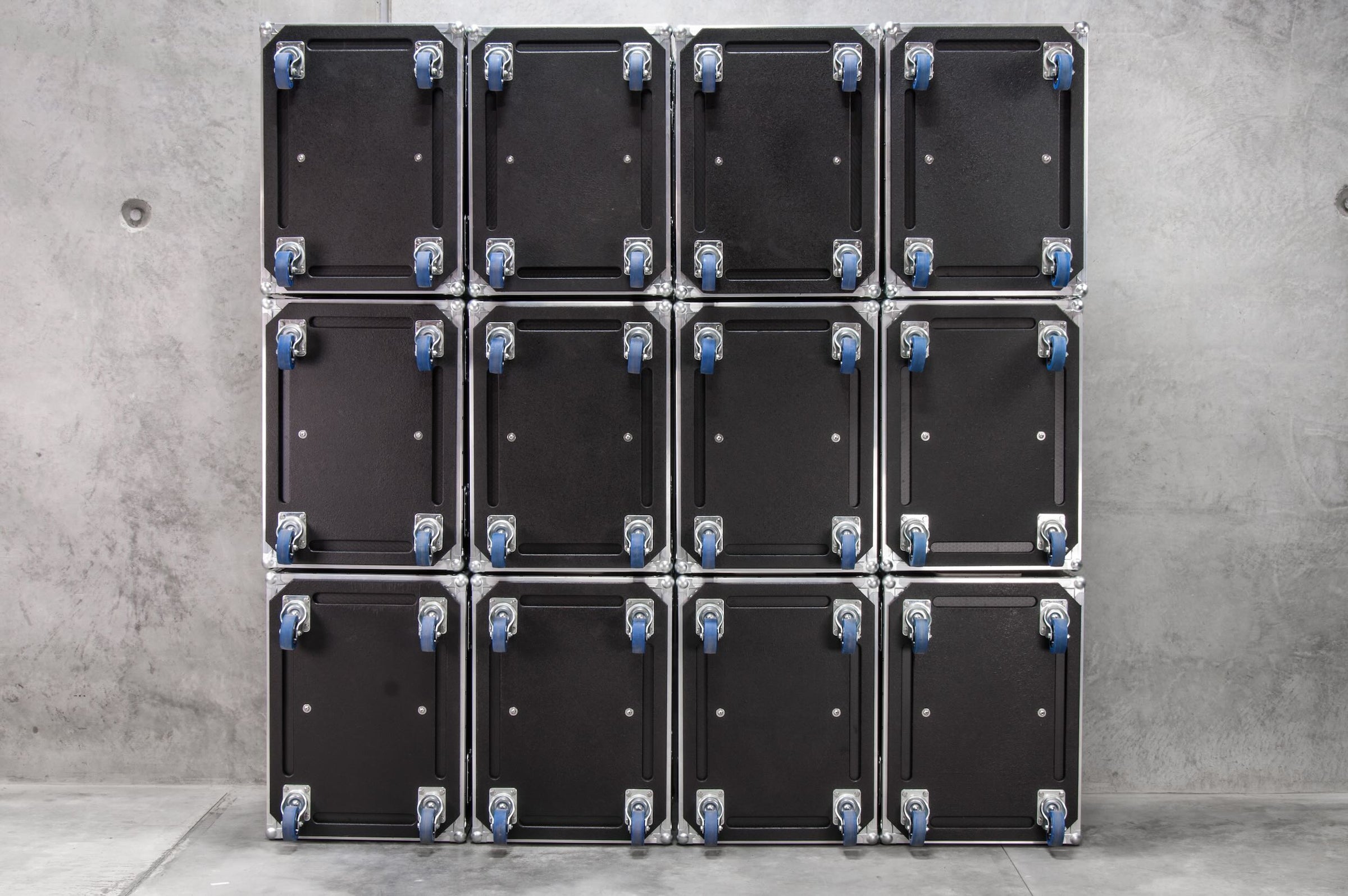 4x2" Castors return to home. Rated to 200kg & fitted with Stainless bolts that won't rust.
Zero compromise to keep you rolling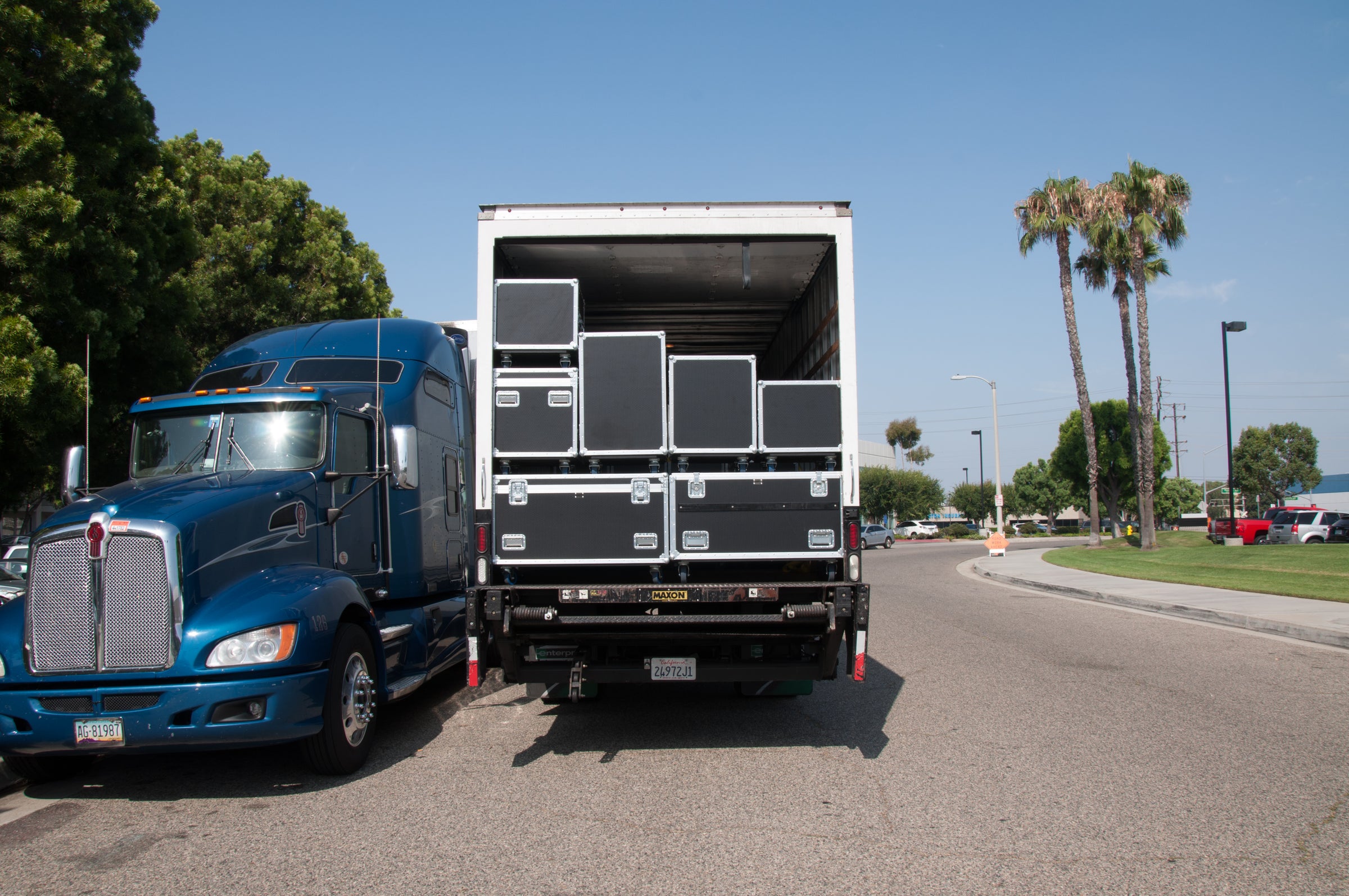 Stacking cups that allow any other Fiasco Case to
Stack on top - even if it's not the same footprint.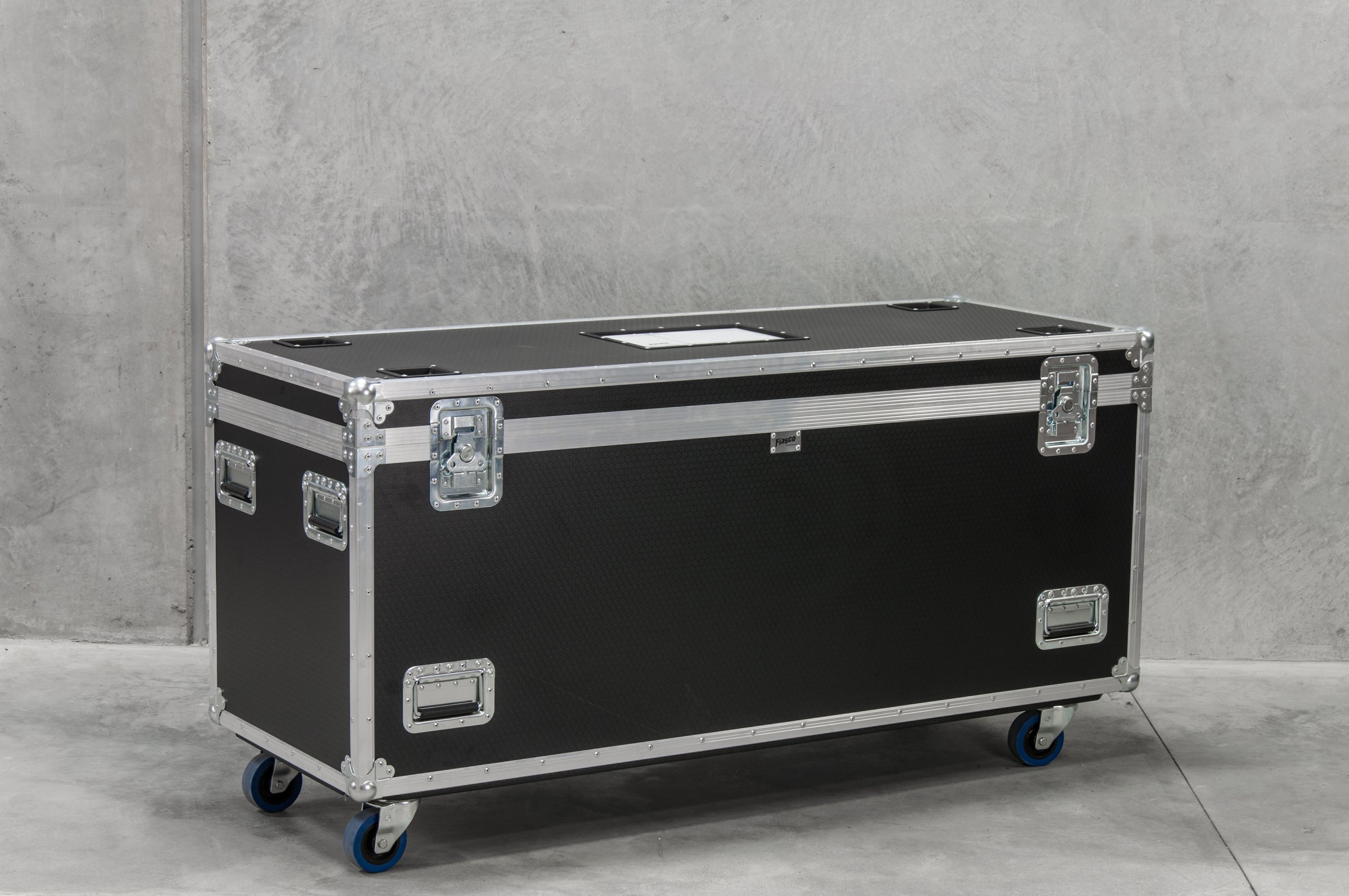 Every Fiasco Case expects to do the hard yards out tour, right beside you.
We build cases with out compromise, to help you tour better.
Other cases in the family
Here's what our customers have to say:
★★★★★

"Fiasco cases are the absolute best! Solid cases we drag around the world, and they don't skip a beat! The guys are super responsive and get stuff out promptly. They're always there to field our weird questions! Cheers guys"

Angus Muir

Angus Muir Design
★★★★★

"The outside of Fiasco Road Cases are very tetris-like and the way you can utilize the interiors is amazing. These guys came up with this concept and it's brilliant."

Steve Van Eynde

SHOWPRO
★★★★★

"Everything you want in a case company; good communication, good prices and most importantly, open minds that are always looking for improvement!"

Tom Lynch

Tom Tom Productions
★★★★★

"Best company out! SO reliable, friendly and happy to help whenever! Highly recommend this company!"

Laura Todd
★★★★★

"Solid cases that last! Will trade again A++. Keep it up guys! Loving the new stuff!"

Joshua Duckett

Above Productions