DESIGNED FOR BETTER TOURING
Fiasco road cases stack perfectly like Tetris blocks!
Fiasco road cases are an ingenious transit storage system. Each case is meticulously designed to fit perfectly with any other. Save hours on your load in & outs.
LESS TRUCKS, FASTER LOADS
Stop puzzling your truck packs together for hours on end. Our customers constantly tell us they save time on every truck pack they do with Fiasco Cases.

Our job is to remember that you don't just have one case. You have dozens of them with different items inside. It's our responsibility to figure out how to build you a case that fits with its brothers and sisters in your trucks.
If we do our job your truck packs will be faster and full. You can then focus on making the next event awesome.
LIFE CYCLE OF YOUR NEXT CASE
THE WORLD'S MOST VERSATILE ROAD CASE
What will this case be used for? Next Week? In five years? By Design, Fiasco Cases are multipurpose and designed to be transformed in less than a minute between...
- Inserts for high-value lights, motors, speakers or screens.
- Divide with adjustable long way and cross way dividers.
- Used as an empty utility case.
One case - so many uses on tour!
We don't mess around or make you pay for standard features
INDUSTRY LEADING QUALITY ON EVERY CASE
Fiasco Cases feature; stacking cups that allow any other Fiasco Case to stack on top, even if it's not the same footprint. Ergonomically positioned handles & low lift rails in the wheel board. Full length hinges with flush external holdback hinges. Large Label Dish and Labels inside & out.
Grooved foam lining is standard in our regular road cases.

We build cases with out compromise and with not just today in mind but also what you might want to do with the case in two, five or ten years.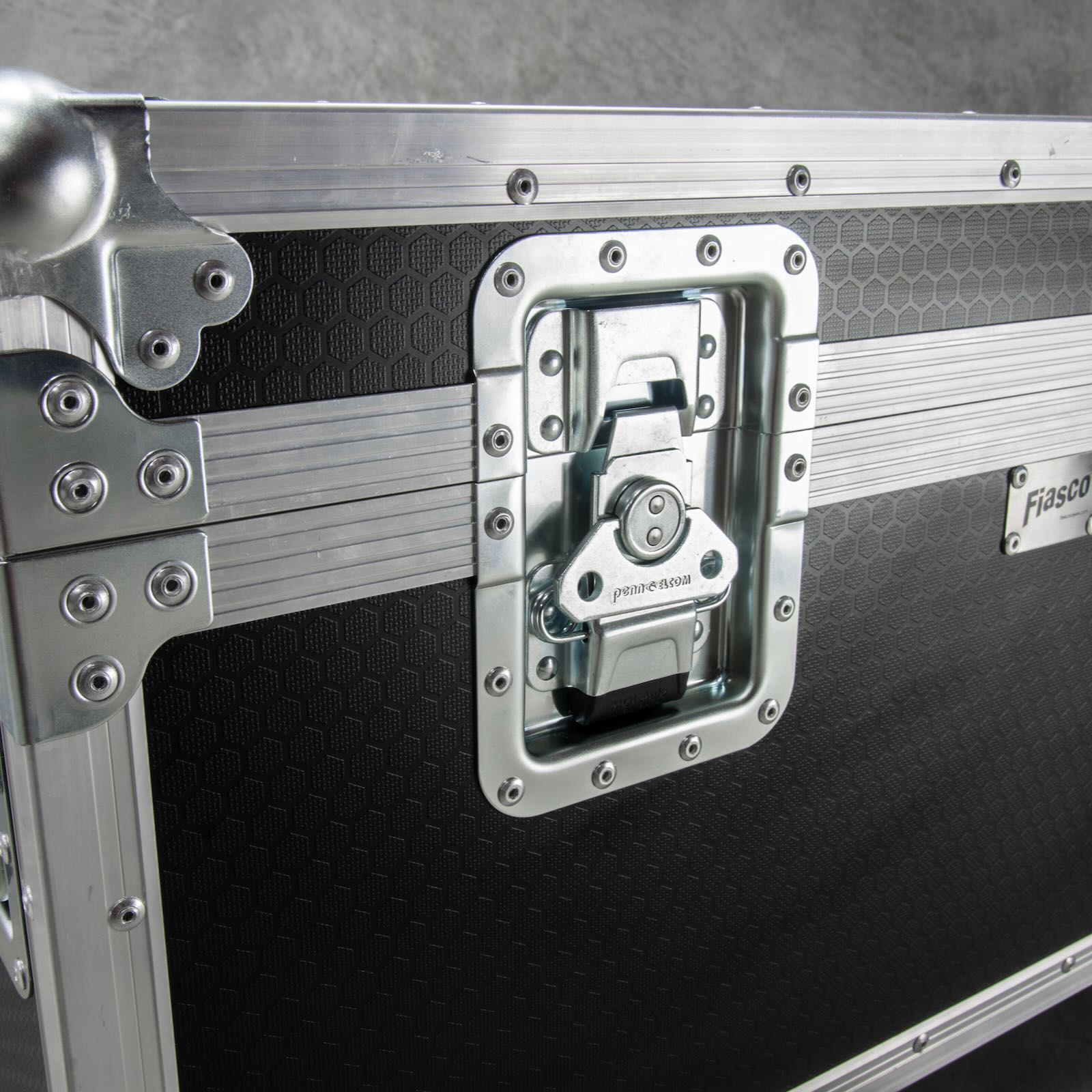 Quality you can rely on when out on tour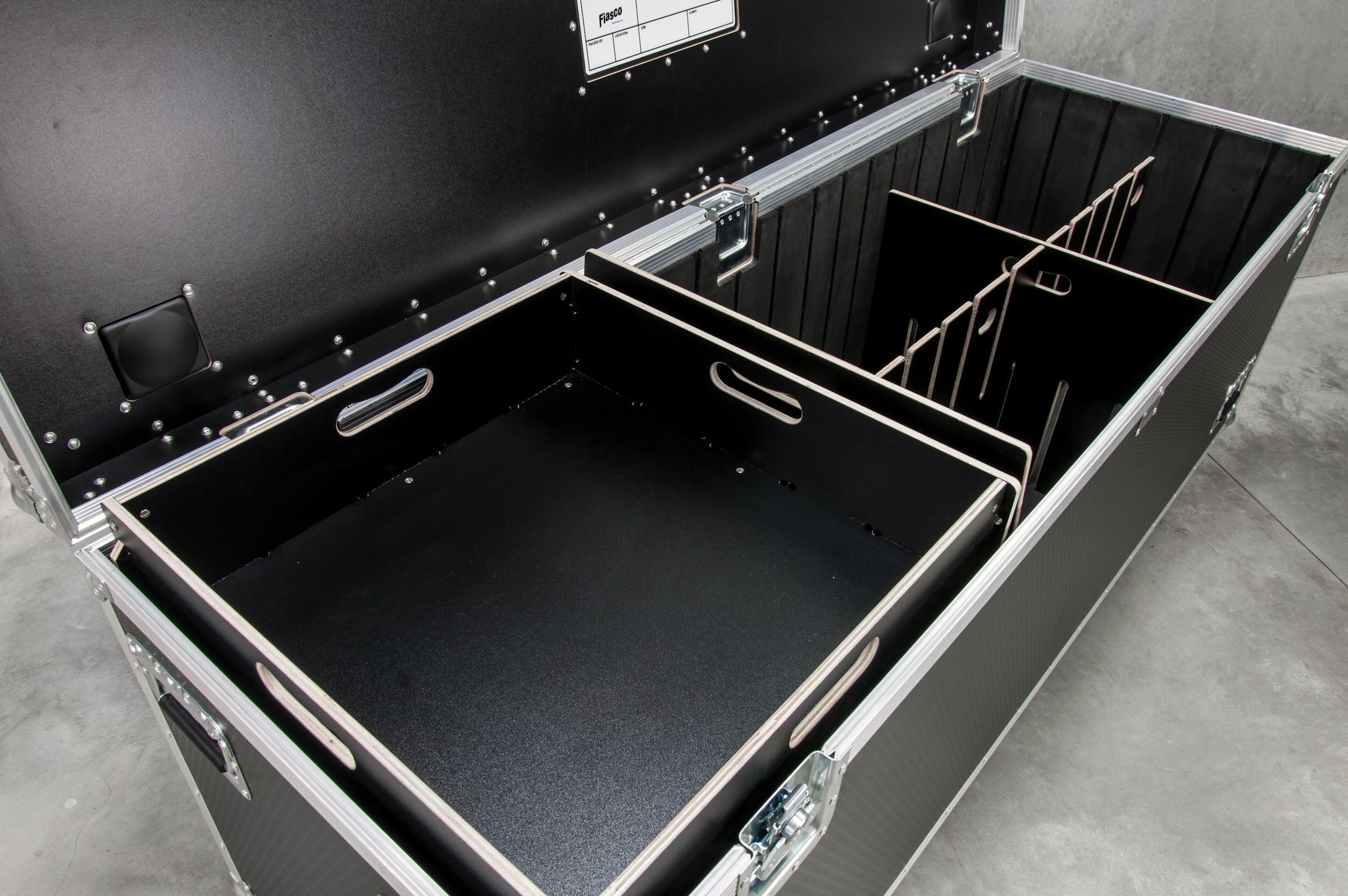 Finished with hard wearing UV and chemical resistant phenolic inside & out.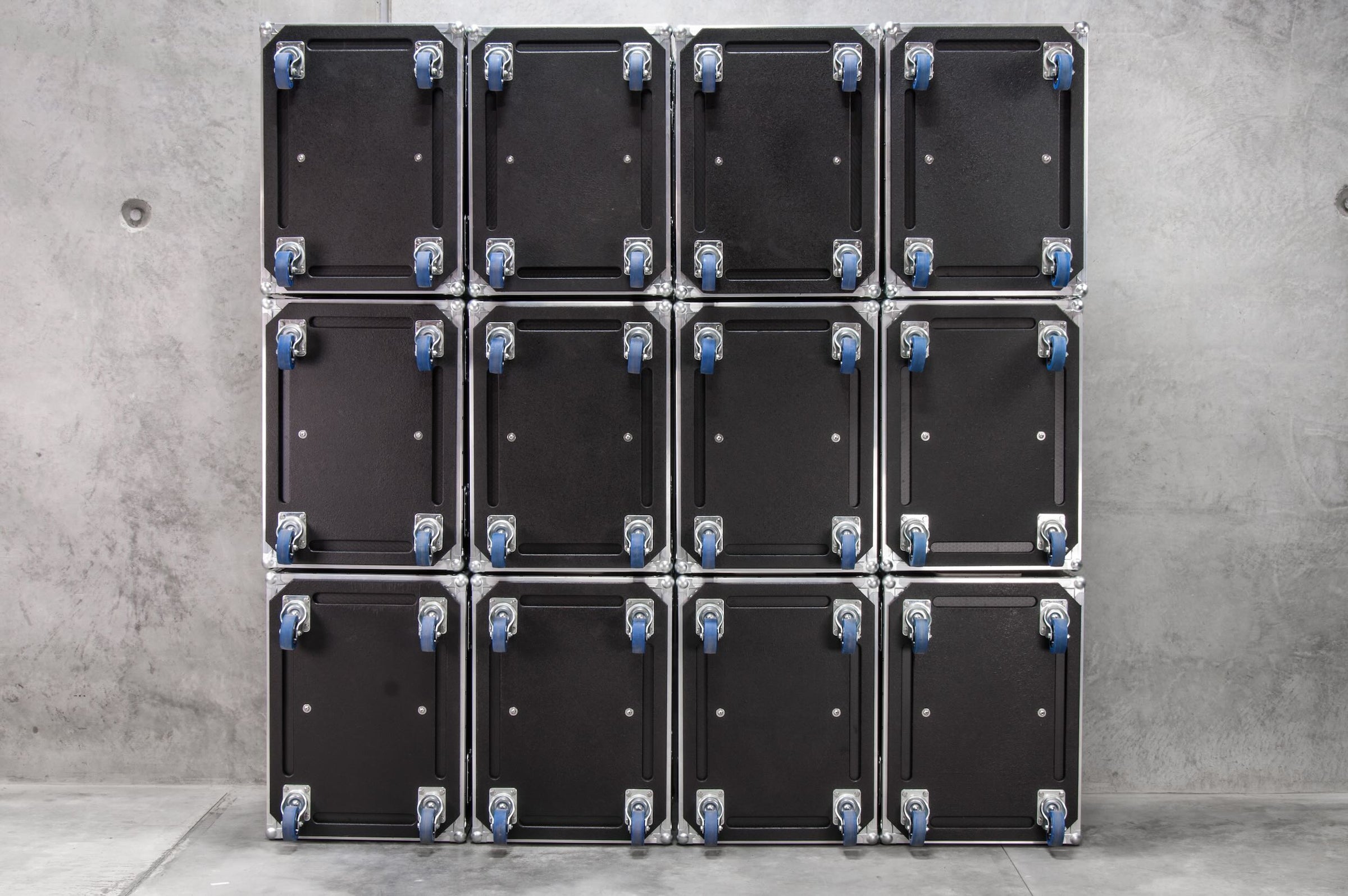 4x2" Auto Castors return to home. Rated to 200kg & fitted with Stainless bolts that won't rust.
Zero compromise to keep you rolling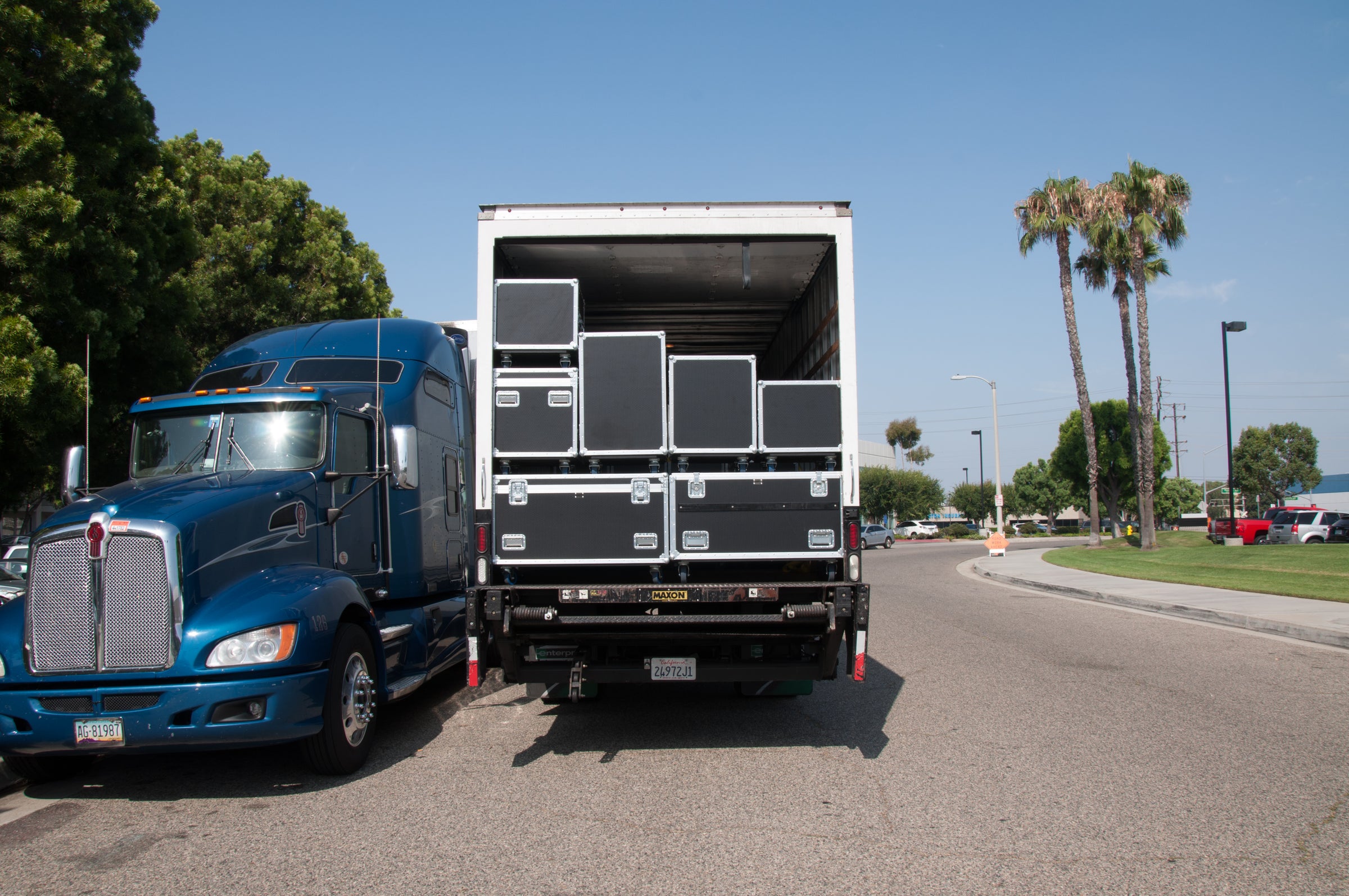 Stacking cups that allow any other Fiasco Case to
Stack on top - even if it's not the same footprint.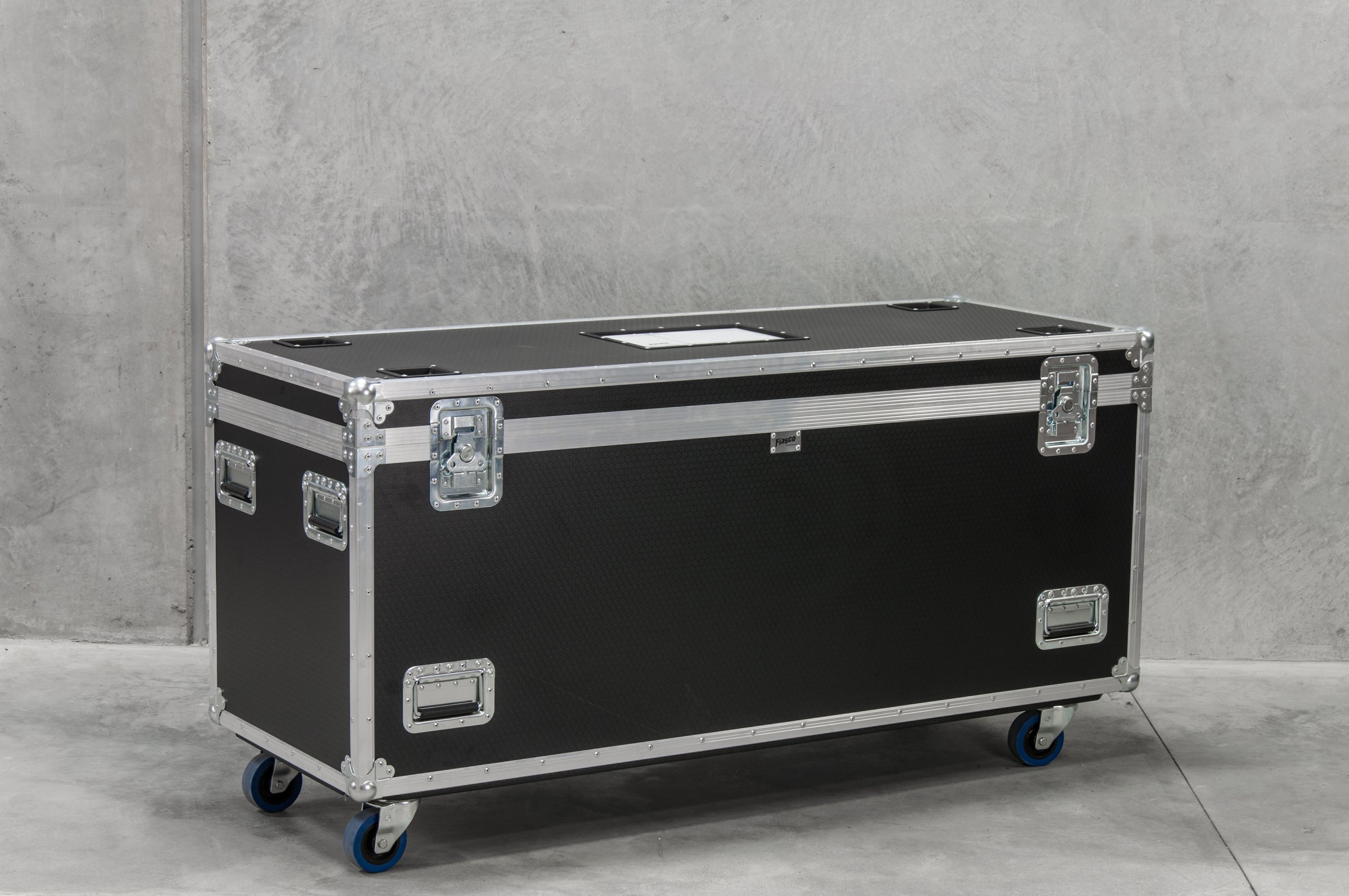 Every Fiasco Case expects to do the hard yards out tour, right beside you.
We build cases with out compromise, to help you tour better.
Other cases in the family
Here's what our customers have to say:
★★★★★

"Fiasco cases are the absolute best! Solid cases we drag around the world, and they don't skip a beat! The guys are super responsive and get stuff out promptly. They're always there to field our weird questions! Cheers guys"

Angus Muir

Angus Muir Design
★★★★★

"The outside of Fiasco Road Cases are very tetris-like and the way you can utilise the interiors is amazing. These guys came up with this concept and it's brilliant."

Steve Van Eynde

SHOWPRO
★★★★★

"Everything you want in a case company; good communication, good prices and most importantly, open minds that are always looking for improvement!"

Tom Lynch

Tom Tom Productions
★★★★★

"Best company out! SO reliable, friendly and happy to help whenever! Highly recommend this company!"

Laura Todd
★★★★★

"Solid cases that last! Will trade again A++. Keep it up guys! Loving the new stuff!"

Joshua Duckett

Above Productions
FASTER LOADING
TRUCK PACKOLOGY
All Fiasco Cases pack together flawlessly like Tetris blocks: it's a whole transit storage system.
Learn More