Workstations, drawers and water stations.
Stay Organized and Efficient on the road
Life on the road isn't always a walk in the park - but some aspects of it can be. With so many potential obstacles to have to navigate your way around on tour, scrambling to find for your essentials definitely shouldn't have to be one of them.
Work smarter, not harder
Those who need to get work done on the road know firsthand just how important it is to have a designated space in order to do it effeciently - whether that's the tour manager printing and laminating call sheets for the day, or a system tech repairing a blown speaker driver.
The Fiasco range of Workstations and Drawers are the smartest way to keep you and your crew organized, efficient and tidy when touring - because if you treat them like pros, they'll act like pros. 
"A place for everything, everything in its place."
The last thing you want when loading in a big show is wasting precious time hunting for an Alan wrench, a roll of gaff tape or a place to fill your water bottle. It's so much easier to find things when everything has its place. 
Using over a decade's worth of touring experience and industry knowledge, we designed Fiasco Workboxes to provide you with a secure, spacious place to house all of your small to medium-sized essentials.
INDUSTRY LEADING QUALITY
They just don't quit. All Fiasco road cases are made with premium Penn Elcom hardware and engineered to withstand years of smash, crash n' bash.
Like the rest of the Fiasco family, all of our Workboxes pack & stack perfectly with the rest of the Fiasco system.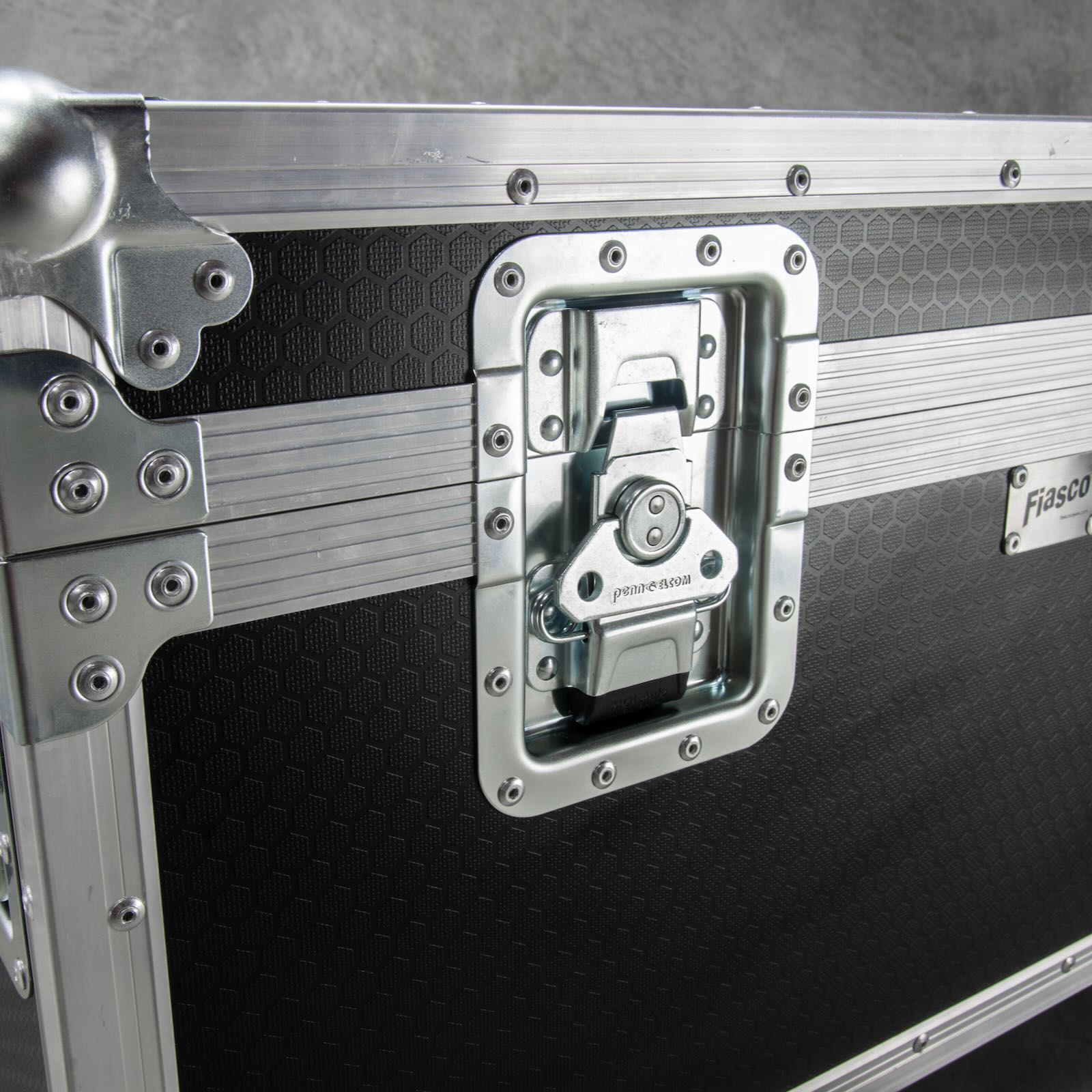 Quality you can rely on when out on tour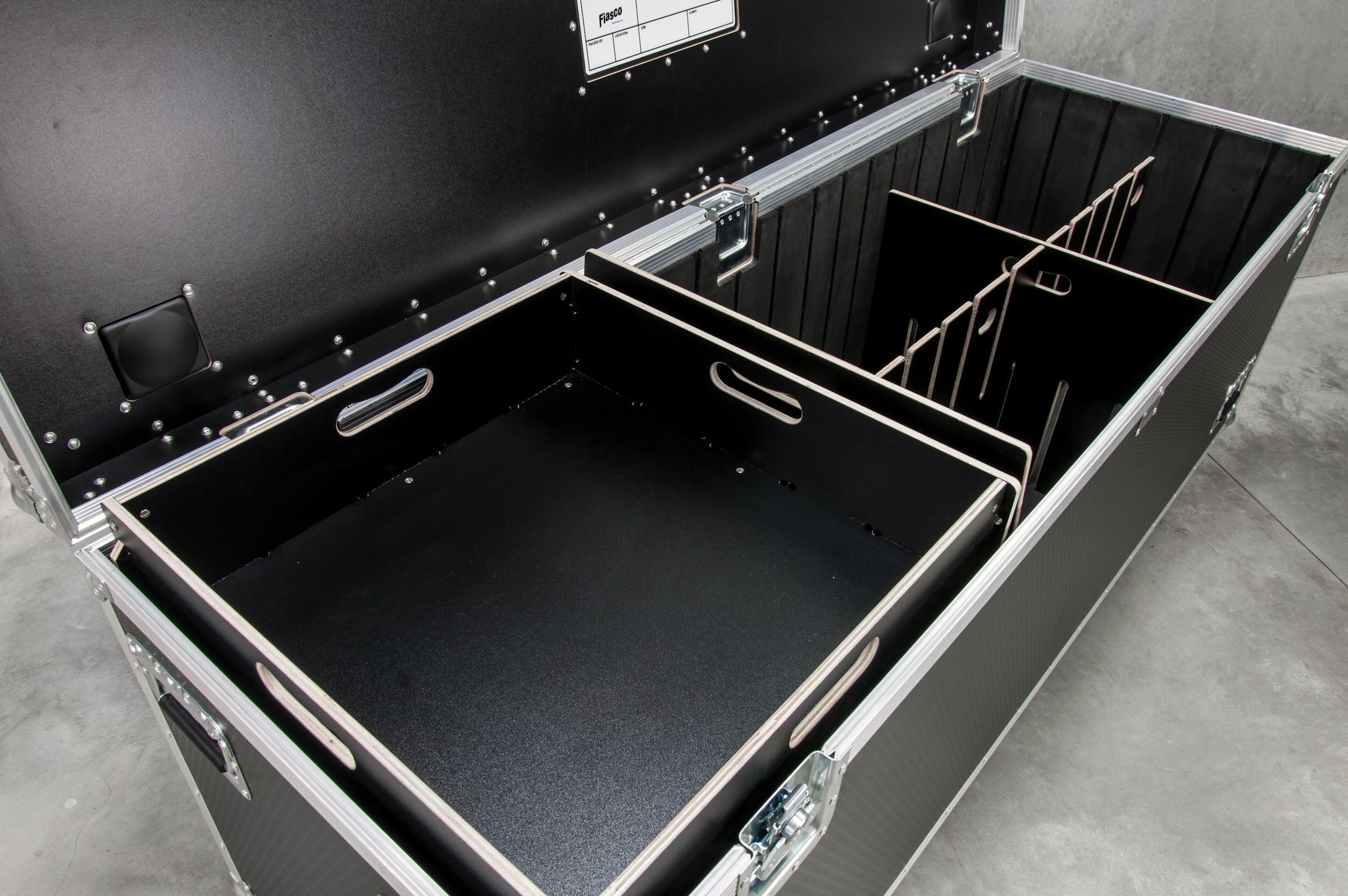 Finished with hard wearing UV and chemical resistant phenolic inside & out.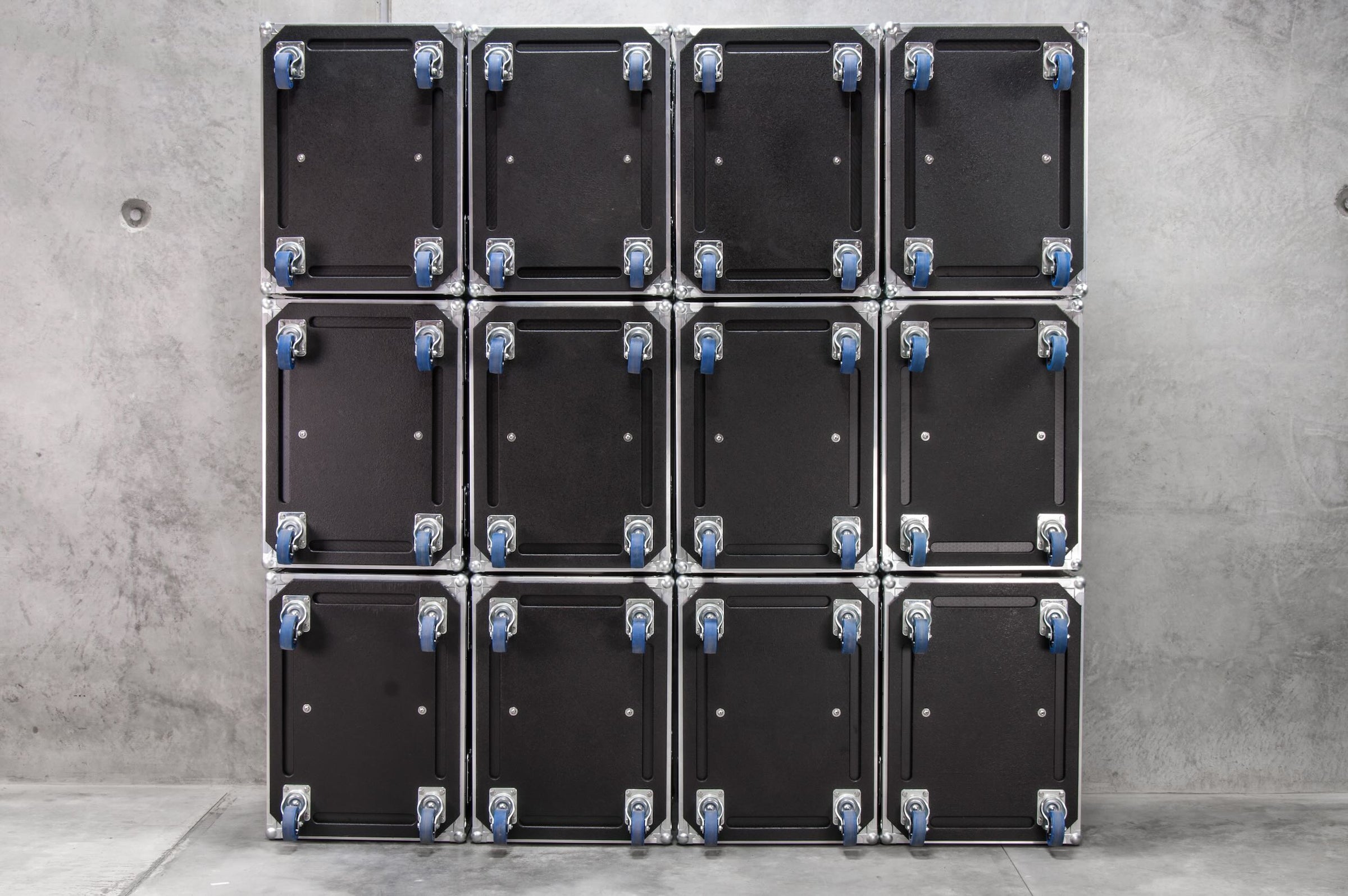 4x2" Castors return to home. Rated to 200kg & fitted with Stainless bolts that won't rust.
Zero compromise to keep you rolling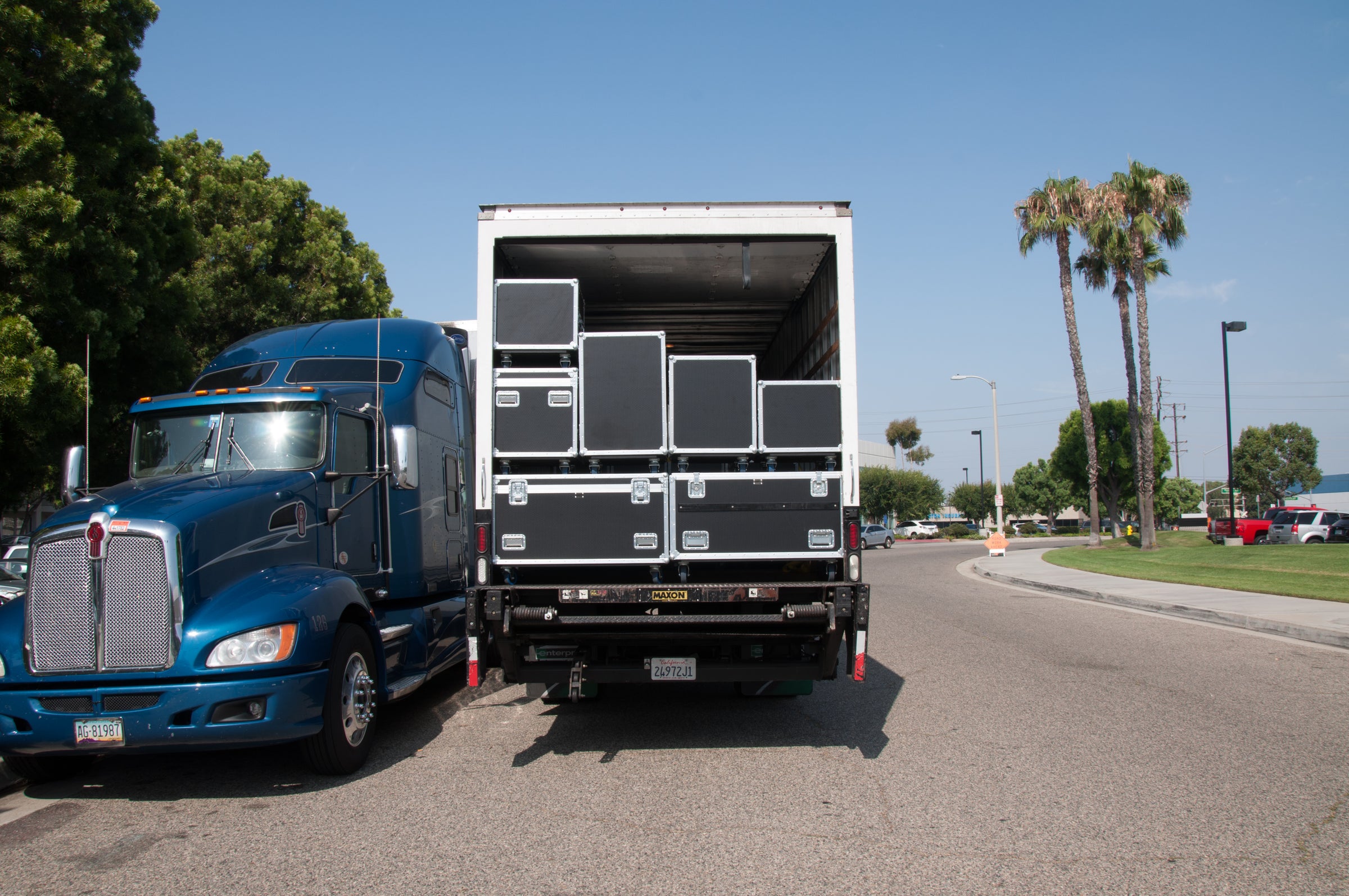 Stacking cups that allow any other Fiasco Case to
Stack on top - even if it's not the same footprint.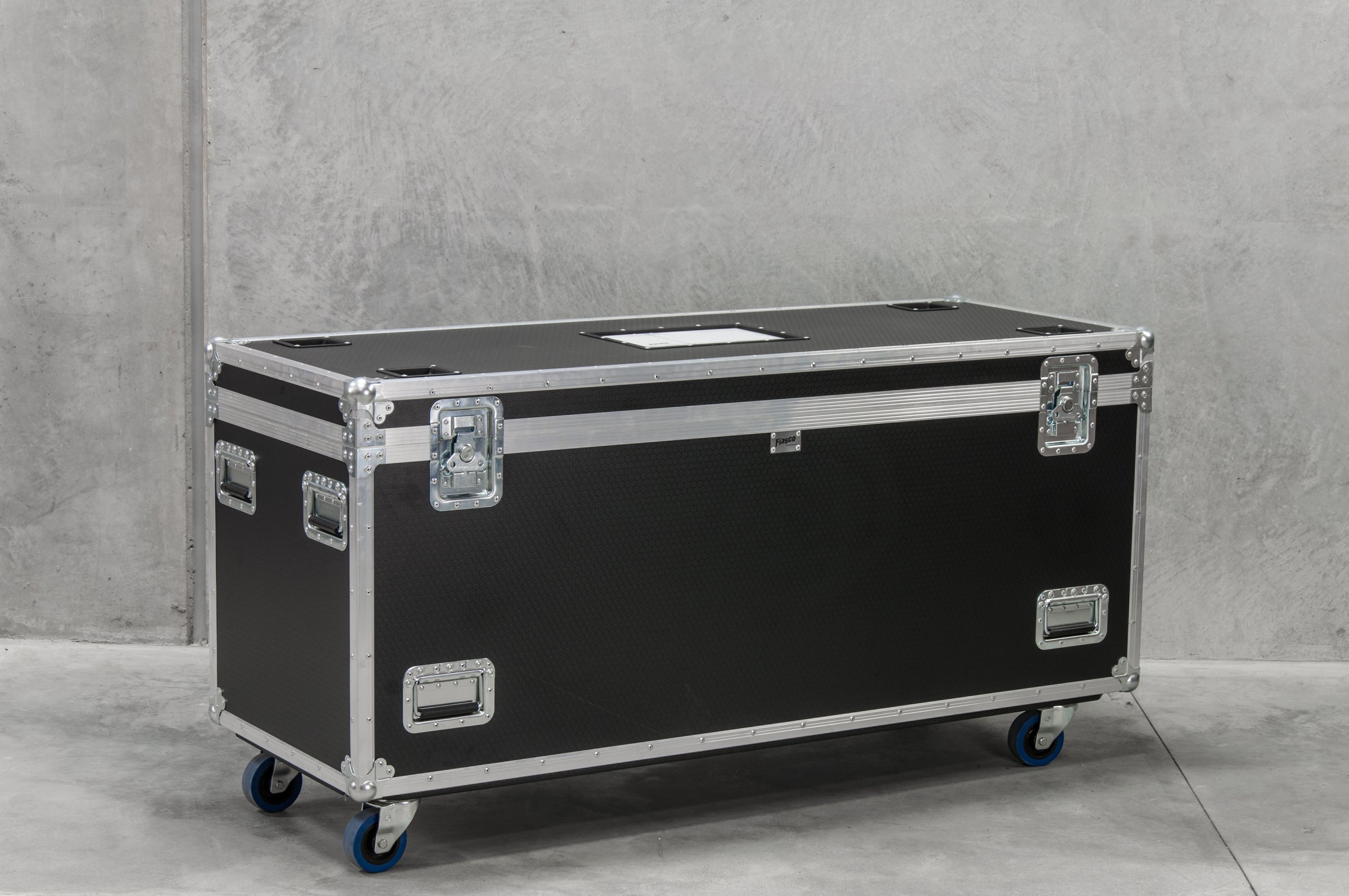 Every Fiasco Case expects to do the hard yards out tour, right beside you.
We build cases with out compromise, to help you tour better.
Other cases in the family
Here's what our customers have to say:
★★★★★

"Fiasco cases are the absolute best! Solid cases we drag around the world, and they don't skip a beat! The guys are super responsive and get stuff out promptly. They're always there to field our weird questions! Cheers guys"

Angus Muir

Angus Muir Design
★★★★★

"The outside of Fiasco Road Cases are very tetris-like and the way you can utilize the interiors is amazing. These guys came up with this concept and it's brilliant."

Steve Van Eynde

SHOWPRO
★★★★★

"Everything you want in a case company; good communication, good prices and most importantly, open minds that are always looking for improvement!"

Tom Lynch

Tom Tom Productions
★★★★★

"Best company out! SO reliable, friendly and happy to help whenever! Highly recommend this company!"

Laura Todd
★★★★★

"Solid cases that last! Will trade again A++. Keep it up guys! Loving the new stuff!"

Joshua Duckett

Above Productions
FASTER LOADING
TRUCK PACKOLOGY
All Fiasco Cases pack together flawlessly like Tetris blocks: it's a whole transit storage system.
Learn More